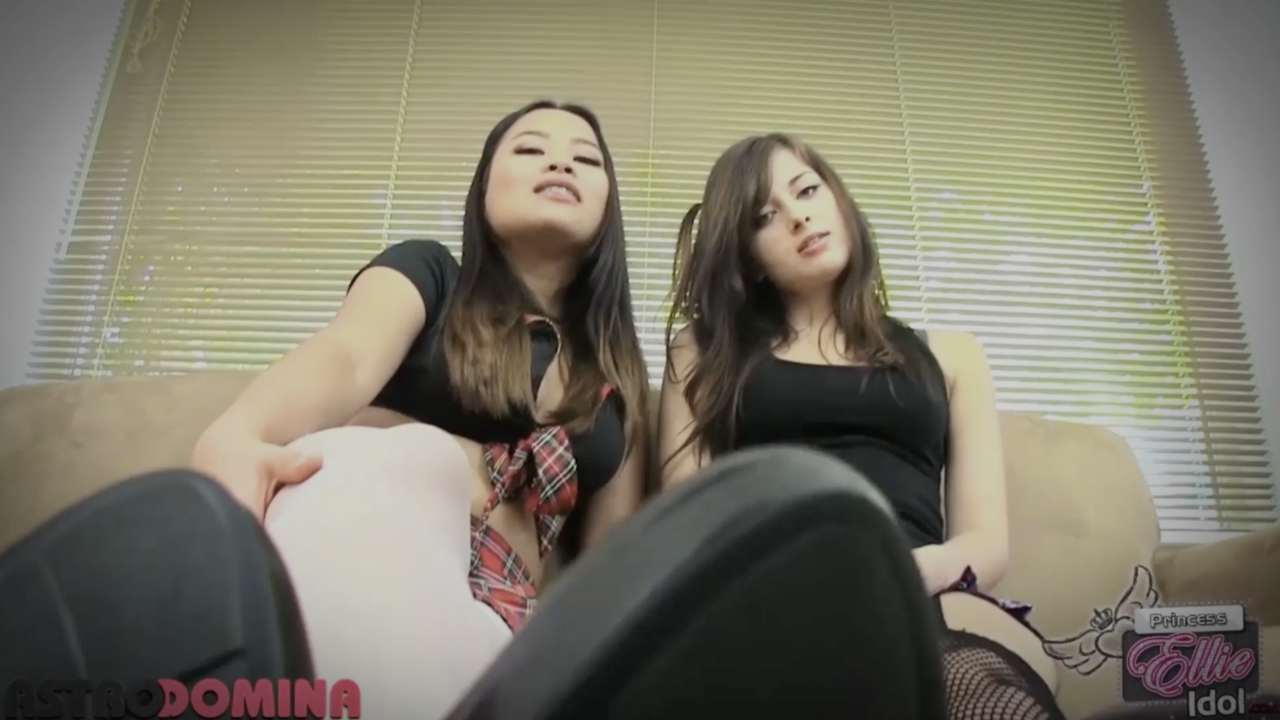 Unworthy Of Our Heels
Today Ellie and I are going to need our shoes cleaned today, so get your slave tongue ready!
It looks like you're ready to worship our shoes, bitch. But what's a shoe worship session with the humiliation part right? We both love looking down at you while you're worshipping our feet. We're gonna have you bow down and kiss the bottom of our shoes ever so passionately. Now you have to clean both our heels by licking all the dirt and grime away from it.
Feel like stroking the heels of our shoes? Go on. We know that reminds you of your perverted skinny little dick! You know we like having a loser bitch on hand to humiliate and keep our shoes clean, so keep stroking, keep worshiping and bow down to your new Goddesses and their powerful heels!